Testimonials From Our Customers
Good Jobs!
Hi everyone this is Peter and now I am in Romania (Europe) as a CNC milling operator by the help of Recany and Mr pradeep sir and Mr selvam. Recany is a trust worthy consultancy and they are very good at hospitality and in showing job to candidate and if anyone having doubt please contact me in what's app +919010903265
PETERMADHU BABU
Good Jobs!
நம்பினோர் கை விட படார்
TAMILSELVAN MOORTHY
Good Jobs!
I am venkat from Tamilnadu . i know about recany and mr .predeep sir through my friend. I got a job in Romania European Country. Perfect Consultancy for Abroad Jobs. Thank you so much Pradeep Sir . All the best for your bright future
VENKATSUBRAMANIAN
Good Jobs!
Recany is good staffing agency and there work is very professional.Pradeep sir helped many job seekers to get there dream jobs.And I know personally him from last 4 years and sent some of my friends and relatives to overseas(Europe ,Malaysia, Dubai) with decent salaries. If anyone have dream to work abroad then contact Recany.Recanies is best ever staffing company in South India.
ANIL PATIL
Good Jobs!
Thank you so much dear Pradeep sir & Selvam sir ❤️💯 good recany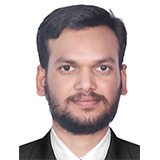 AVINASH PAWAR
Good Jobs!
Recany is a very good consultancy company which provide me opportunity to fly .Having a dream job would definitely help you to be on track to achieve your goal in life.We all have dreams that we want to fulfill at one point in our lives. However, this is not easily achieved,But this was done my RECANY CONSULTANCY .Thank you for your support and gave me the suitable job.
RAJESH IRKAL
Good Jobs!
Recany is the best consultant I've ever seen , very professional and responsible is the best and special here. Thanks for RECANY….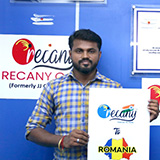 EZHUMALAI E
Good Jobs!
I got my dream job in Abroad. I got my work permit and visa in a quick succession. Thank you So much Mr. Pradeep Kumar sir.
NAGARAJAN KANAGARAJAN
Good Jobs!
Recany is one of the best consultancy I have ever seen. Their services are good, trustworthy. Job seekers who are trying for abroad countries then its a right place to contact them. Thanks to Pradeep sir and Thanks to Recany
ARU MUGAM
Good Jobs!
Terrific Experience!! I am immensely happy with the services that are being provided here. The Owner (Pradeep) is really cooperative and ready to serve their clients at any time. I have been to many other consultants before, but to my surprise they are genuine consultants with genuine advice in the city of Coimbatore..! Finally Thank you to Pradeep ji and Selvam sir, Especially as Recany ..!!
NIYAZ BIN ALI
Good Jobs!
Hi everyone ,I'm going Romania August everything is ok. Recany is best consultant for abroad jobs & Pradeep sir good right person for all kind of things, he is Full effect on our clients. recany is 200% right & trusted consultant all over South India, again I lot of thanks for Pradeep sir.
KARTHI KEYAN
Good Jobs!
I highly recommend RECANY for anyone who is struggling with the next step of the future. If anyone needs a bright career abroad, you can go for RECANY.100% more Trustable and genuine than other recruiters. I personally thank the whole to PRADEEP sir and RECANY💙.
PAULJITH SEBASTIAN
Good Jobs!
Hi I am R.Manikandan from pondicherry...I got an abroad job by recany consultancy through Saravanan sir.....it's a very good consultancy... Mr. Pradeep sir is a very good n humble person because anytime any queries we can ask him...he doesn't get tensen angry... 💯 Percentage we can believe on recany consultancy...may b it's taken more time for the process but it will be finished...
DEEPA M
Good Jobs!
This is my first experience with recany and I am happy and satisfied with their service. They are well experienced recruiters and have given me the accurate guidance to move forward. Thanks to Selvam sir and Pradeep sir for helping me to find a way.
RAHUL V DEV
Good Jobs!
I'm Santhosh from Chennai I completed my Engineering and I'm job seeker but I'm more interested to work on aboard countries so that I have reached recany because of my MR.Saravanan sir I'm really thankful to him and I have atten the interview for manufacturing company in Romania I got selected and next I start the preparing process like work permit and visa stamping but it's takes few months for the process we should wait at last we got the flight ticket to fly I'm really thankful to Mr. Pradeep padhi and I'm really thankful to recany
SANTHOSH SANDY
Good Jobs!
Recany is one of the best and trustful consultancy I have ever seen. Their services are good. Thanks to Pradeep and Selvam Sir for guide and help me to fly.
LEO BABY
Good Jobs!
Recany is one of the best consultancy I have ever seen. Their services are good, trustworthy.
GOKULNATH V
Good Jobs!
I recommended to this platform our good future. Thankuu Pradeep sir ..thankuu recany....
RAJESH T K
Good Jobs!
ONE OF THE BEST AGENCY TO GO ABOARD.AND IAM one of that person in abroad Thanks pradeep sir thank you so much
NIKHIL RAG N
Good Jobs!
Last month I got job at Romania through "Recany". they are done a gud job. Thanks to Pradeep sir and Selvam sir...
THIRU GNANAM
Good Jobs!
I got Job in European Romania Country by this Recany Consultancy.. I am so Happy to get such a great Job. Thank you Pradip Sir...
KUMAR
Good Jobs!
This is one of the best consultancy i have ever seen. My cousin applied here and got the job in Romania. Mr Pradeep is the most promising and very humble person. He helped us a lot. I had to mention because of his dedication and helped offered on time, my cousin managed to travel to Romania. My cousin's passport was misplaced by Coimbatore Courier office. Mr Pradeep personally went to Head office and forced them to find out on time. Because of his efforts we found the Passport. His simplicity is his biggest asset. He never misguide you. Mr Pradeep you are not a consultant but you are mentor and reason for changing so many peoples life. God Bless You SIR!!! Thank you Arif Highly recommend this consultancy.
ARPUSAN
Good Jobs!
Thank you so much Pradeep sir, I go to Romania in sep 5 2022 through by Recany. Very reliable agency. Processed very well and quickly. He also behaved respectfully and friendly. Once again thank you Recany (Pradeep sir)❤️🤝
GUNA