Recany has a highly skilled set of talents that are built on referral and successful partnerships.
Our recruiters are exceptionally skilled in identifying top talent around the globe and matching them with the client's needs.
We have over 85% fill ratio for every open position we partner for.
90% of the candidates we placed continued to work over 2 years.
Clear & transparent process, we go the extra mile to fulfill your hiring needs.
We win Awards:
Recany.com
has been selected as "20 Most Promising Recruitment Consultants in 2018" by Silicon India Magazine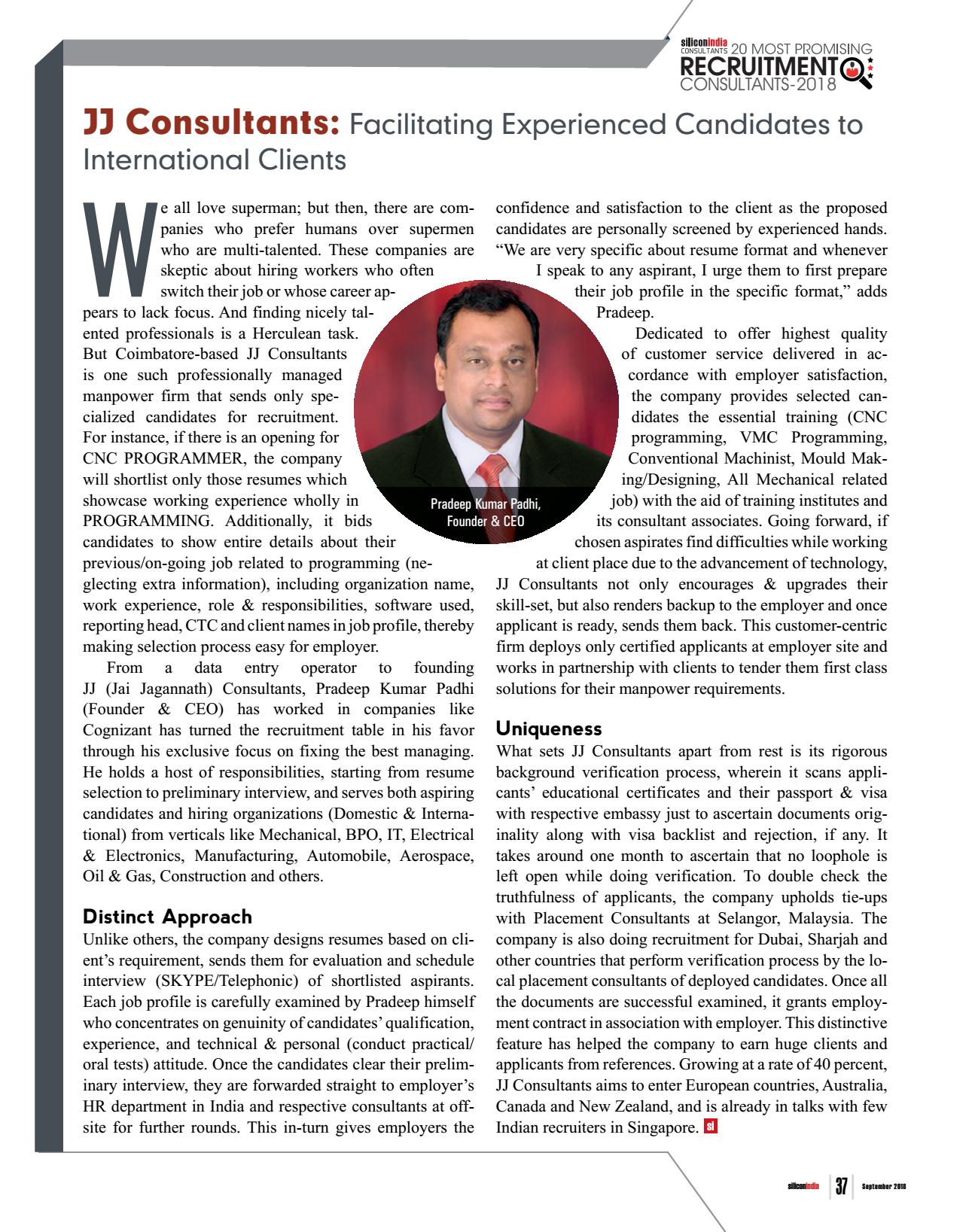 Recany.com
has been selected as "25 Fastest Growing HR Consultants in India 2019" by Business Connect Magazine